Stellar Battery on Oxygen OS
I have been getting stability issues with Cyanogen on my OPO lately, so I decided to give OnePlus's native OxygenOS a whirl. First I installed the initial version 1.0.0, which was kind of dated. I thought I could make my way into a newer version via OTA updates, alas, no there is no OTA available for OPO it seems, which is kind of baffling.
So I flashed the newest version, which was 2.1.4. It's still a 5.1.1 Lollypop based build, but it was much more better polished. And the battery life I get with this ROM is simply amazing :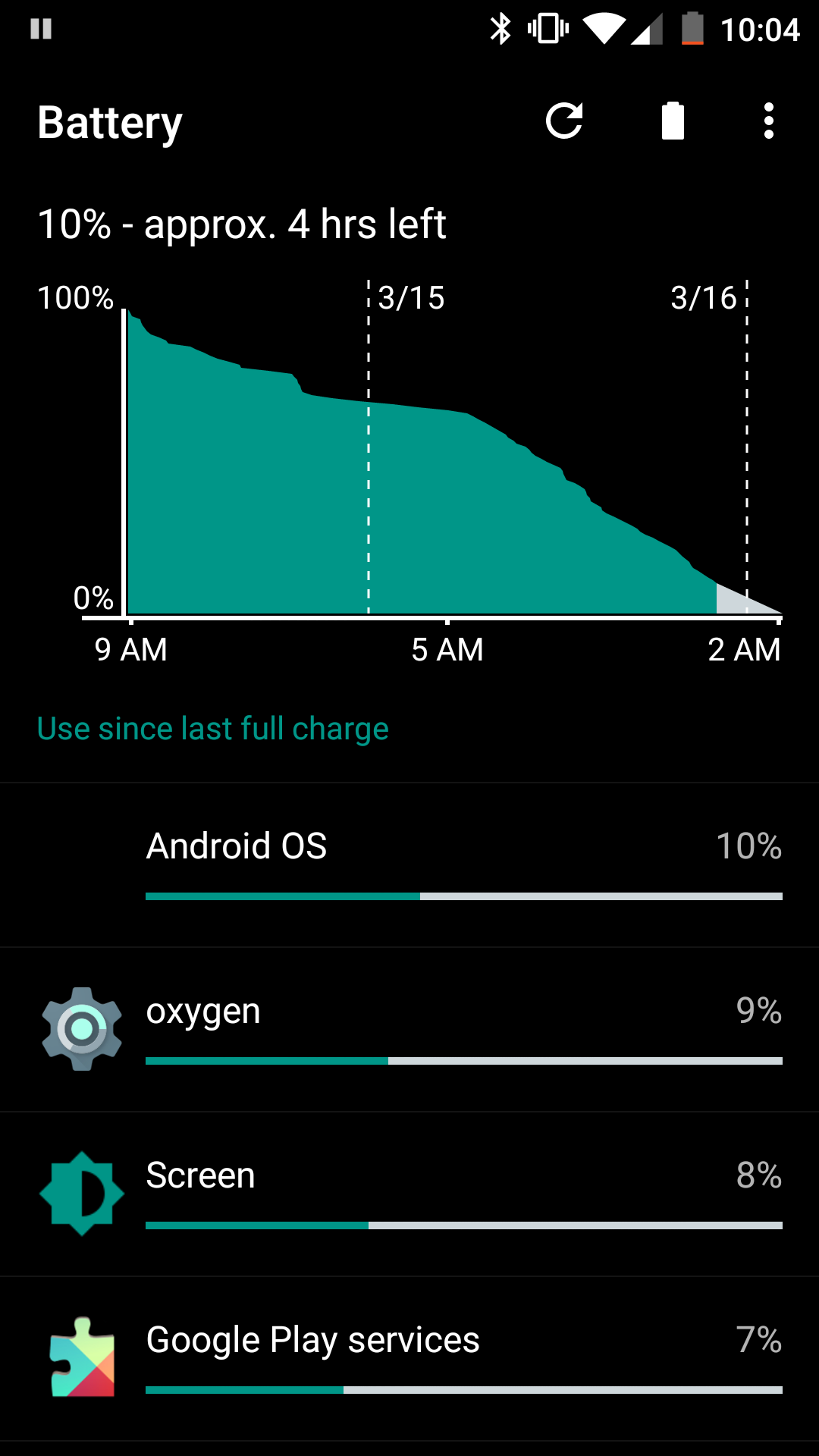 With the Cyanogen, I could make one day, but that's it. If I forget to charge at night, it would definitely be off by morning. Cyanogen was good, but it went pretty straight downhill after they soldout to microsoft. I would never consider using them for any of my devices, ever.